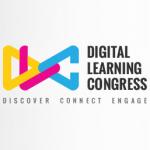 The Digital Learning Congressis the third meeting devoted to the technology industry and to the digital knowledge management in business in Central and Eastern Europe. It broaches the subject of dynamic changes brought about by technological progress in the field of learning and company development.
The organisers call for speakers in the following subjects:
 
Video & Streaming;
Interaction &  Gamification;
Digital Learning Mixer;
Knowledge Management 2.0.
Participation in the event is free of charge.
Registration starts in August, 2014.
For further information see:
http://en.dlcongress.pl/
https://www.facebook.com/DLCongress